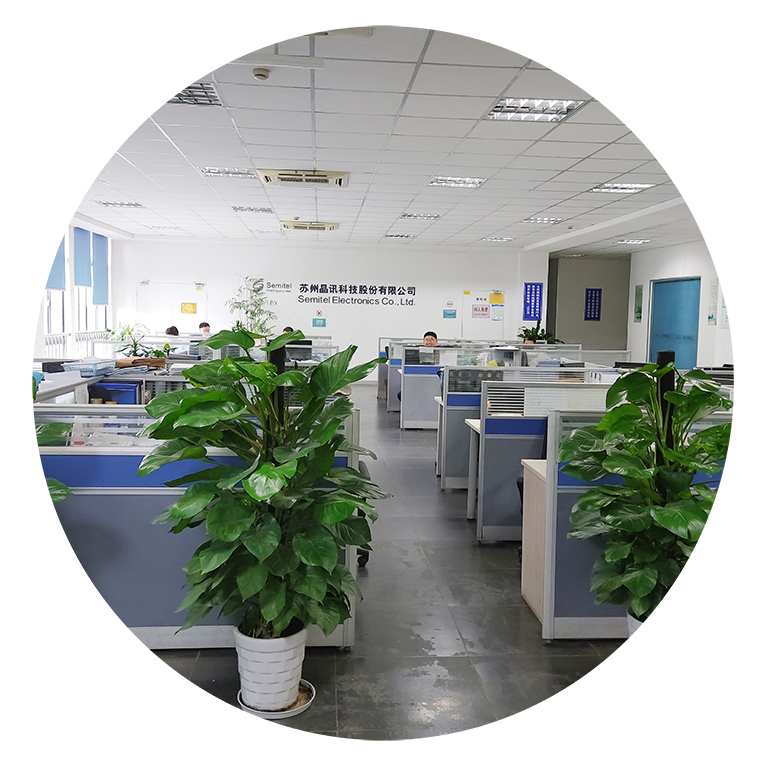 SEMITEL ELECTRONICS CO LTD is one of the professional discrete semiconductor and passive protective components suppliers. SEMITEL has focused on research, production and sales of circuit protection devices and electronic material for more than 12 years.
Being a technology-oriented company, it proudly present its own R&D facilities and intellectual human resources, Based on research efforts and customer feedback, semitel had successfully introduced a line of electronics products such as Polymer ESD, Overvoltage protector, CPTC, TVS, SMD FUSE and others circuit protection components,  the main solution are USB 2.0/3.0 port, HDMI, xDSL, VGA, POE, Ethernet, application field include Communication industry, Consuming electronics, Security field and so on.
SEMITEL is ISO9001 certified, and well equipped by the reliability laboratory, FA laboratory and Electrical test laboratory.
Culture:
Our corporation values lie in the happiness of our employees and appreciation from our customers!